All our appointments require prebooking. This can be done in person at the surgery, on the telephone, or online. You are free to book with any doctor not just the doctor you are registered with. Appointments can be either face to face or on the telephone depending on your preference.
For a regular GP appointment, we allocate 10 minutes per person; however, should you require longer, for example if you have multiple problems, please discuss this with reception when booking. At times, the reception staff may ask you about your problem. Do not feel offended by this; you do not have to share this information, but it is helpful for them to ensure your issue is managed by the most appropriate member of our team.
If, for any reason, you are unable to attend your appointment, please inform us as soon as possible so that we can release the appointment for somebody else.
When we are busy or closed you may be offered an appointment at one of the GP Hubs. These are staffed by local GPs and offer appointments from 18:00-21:30 in the week and 10:00-17:30 at the weekend. Appointments with a nurse are also available here.
How To Register
First of all you must check that you're registered address is within our catchment area, please find on the right hand side an image of our catchment area. If you're having difficulty seeing this image then right click on a mouse or press & hold the image on a phone/tablet, then open the image in a new tab.
You do not need an appointment to register with the practice. Please just enquire at reception.
All new patients are offered a new patient check.  This gives us the chance to get up to date with your medical history and also carry out a brief medical check.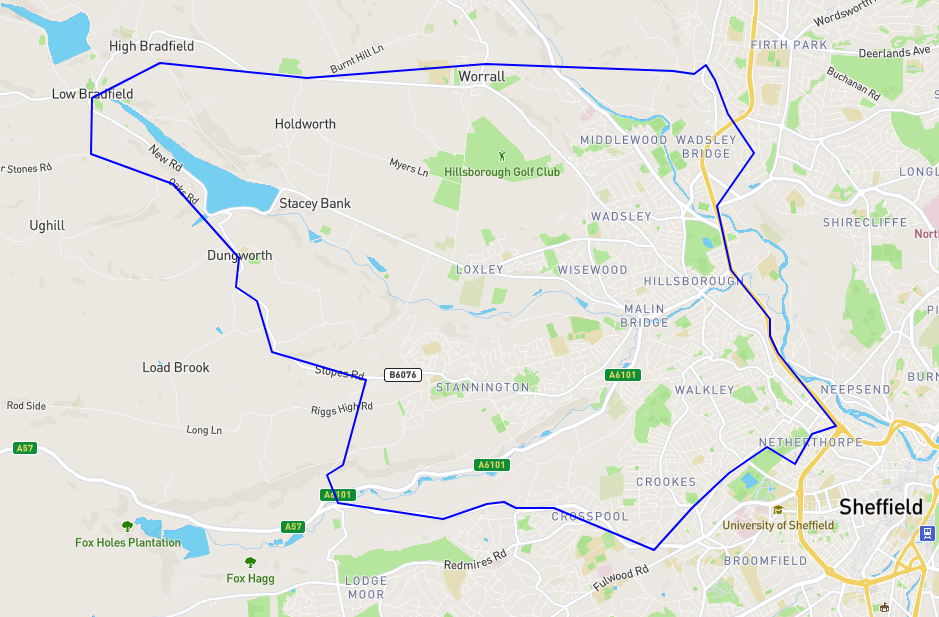 Prescriptions - requests can be made in person, by post, or via the internet link https://systmonline.tpp-uk.com/Login?Date=20120227135938 or by answer phone on 0114 2855311.
To use our new internet link you simply have to register at reception where you will be given a username and password.
We will have your prescription ready in 48 hours. We can also help you to set up a nomad service for your medicines. Several local pharmacies will provide a prescription collection and delivery service. Please ask at reception for details.